On-Demand Manufacturing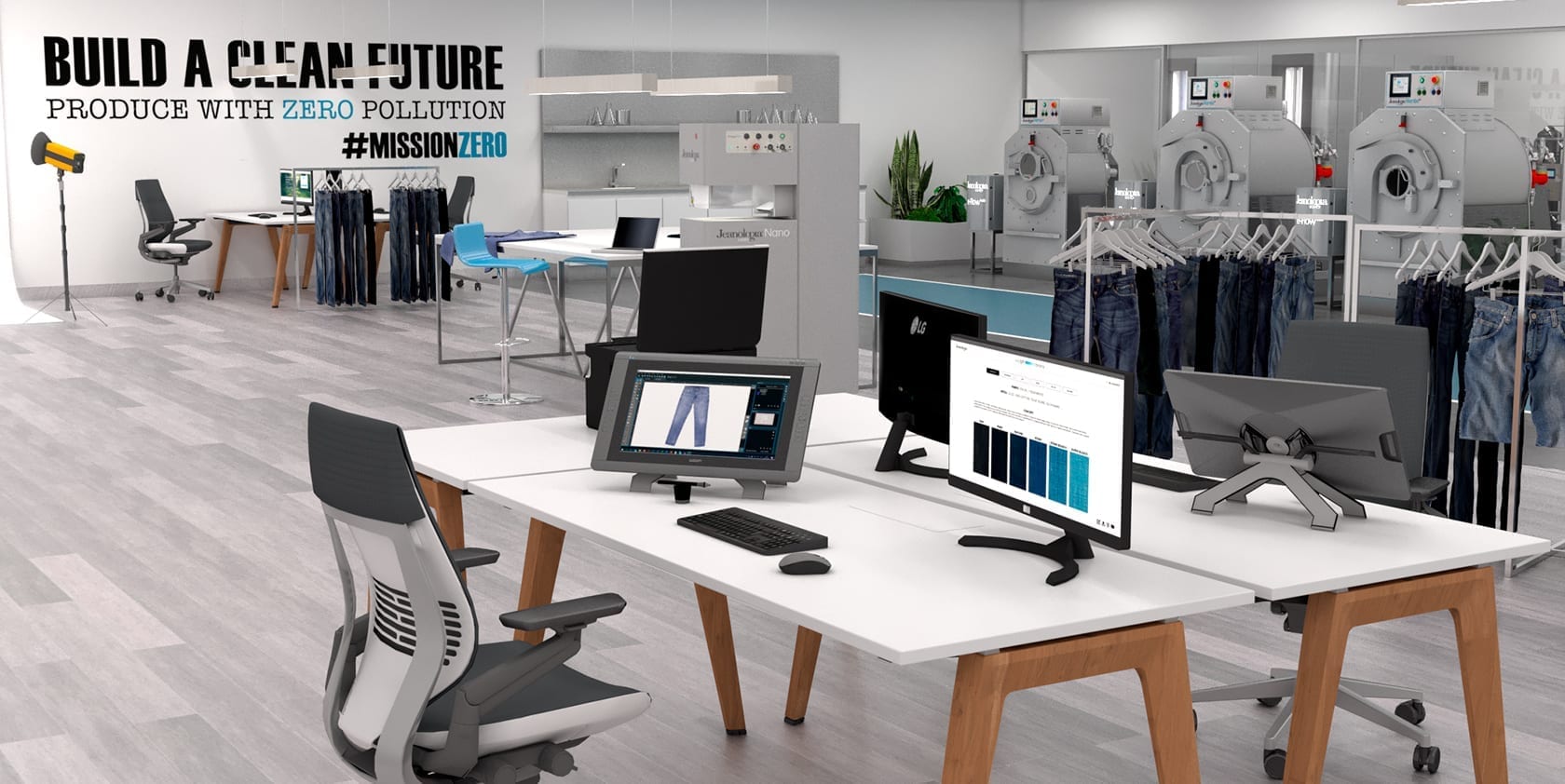 New operational models
focused on Eco-Efficiency,
Creativity, and Digitalization
"make what
you sell"
For years Jeanologia has been transforming the way jeans are manufactured and today we are proud to say that the total transformation of the current operational model is possible.
These eco-sustainable operating models of advanced digital manufacturing, implement all Jeanologia´s hardware and software delivering five fundamental benefits to the textile industry: it is eco-efficient, cost-neutral, scalable, agile, and digital; connecting design, production, and consumer. We have revolutionized production and sales, shifting from a "sell what you make" approach to the ideal "make what you sell" sourcing strategy. The production will be sustainable and efficient, reducing the operational cost, the environmental impact and guaranteeing zero waste.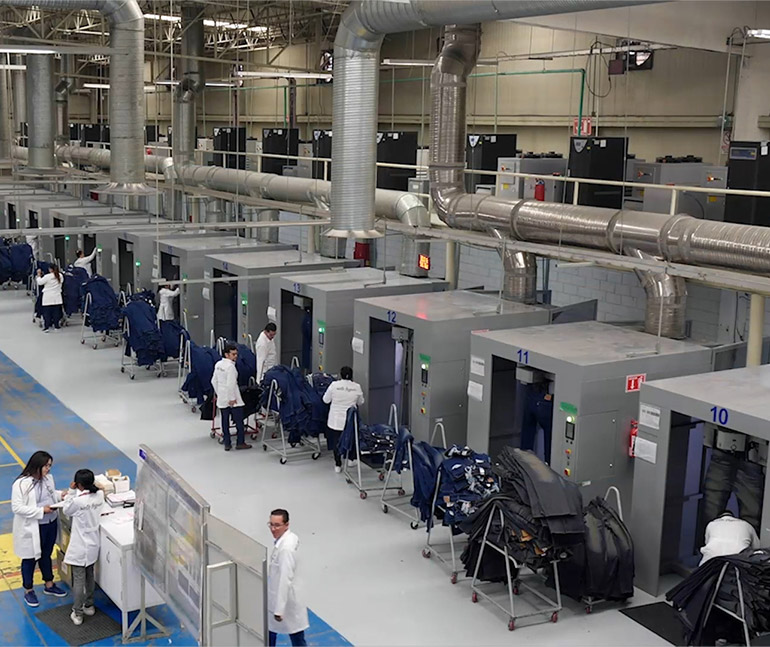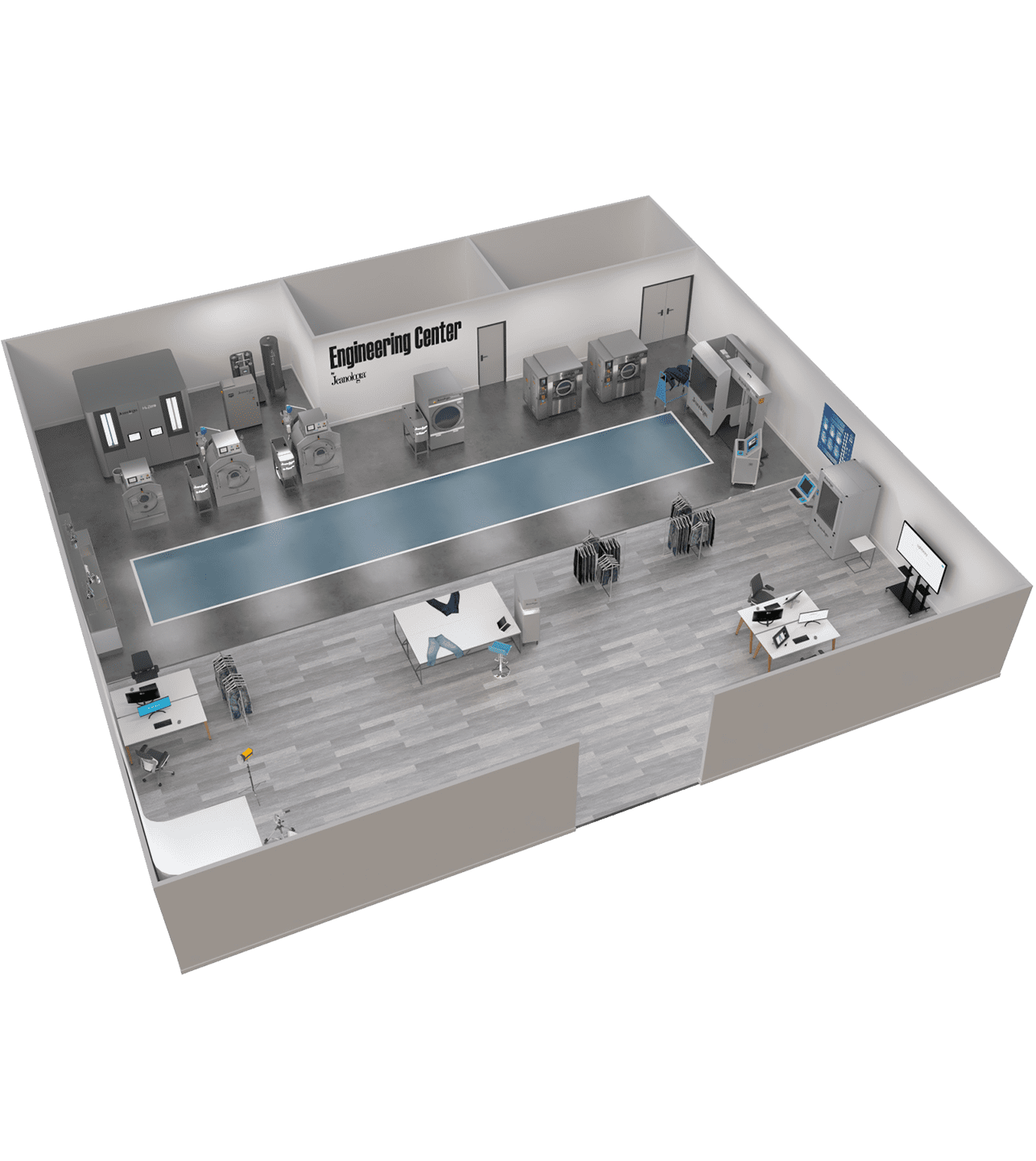 Engineering Center
The brain of the new digital production
A digital high-tech center that integrates Jeanologia technologies, and it innovates software that transforms the way textile are designed and created, perfecting the scalability from lab to bulk.
Urban factory
On-demand manufacturing model alongside the customer
Urban Factory is a new, interconnected, and automated digital finishing plant that focuses on achieving sustainable production and on-demand responsive production. This design and production platform reduces lead-time to a minimum since it is located close to the final consumer, being able to produce between 500 to 5000 garments per day, depending on their size. UF transforms the world of fashion; being more eco-sustainable, more efficient, faster and with ZERO waste.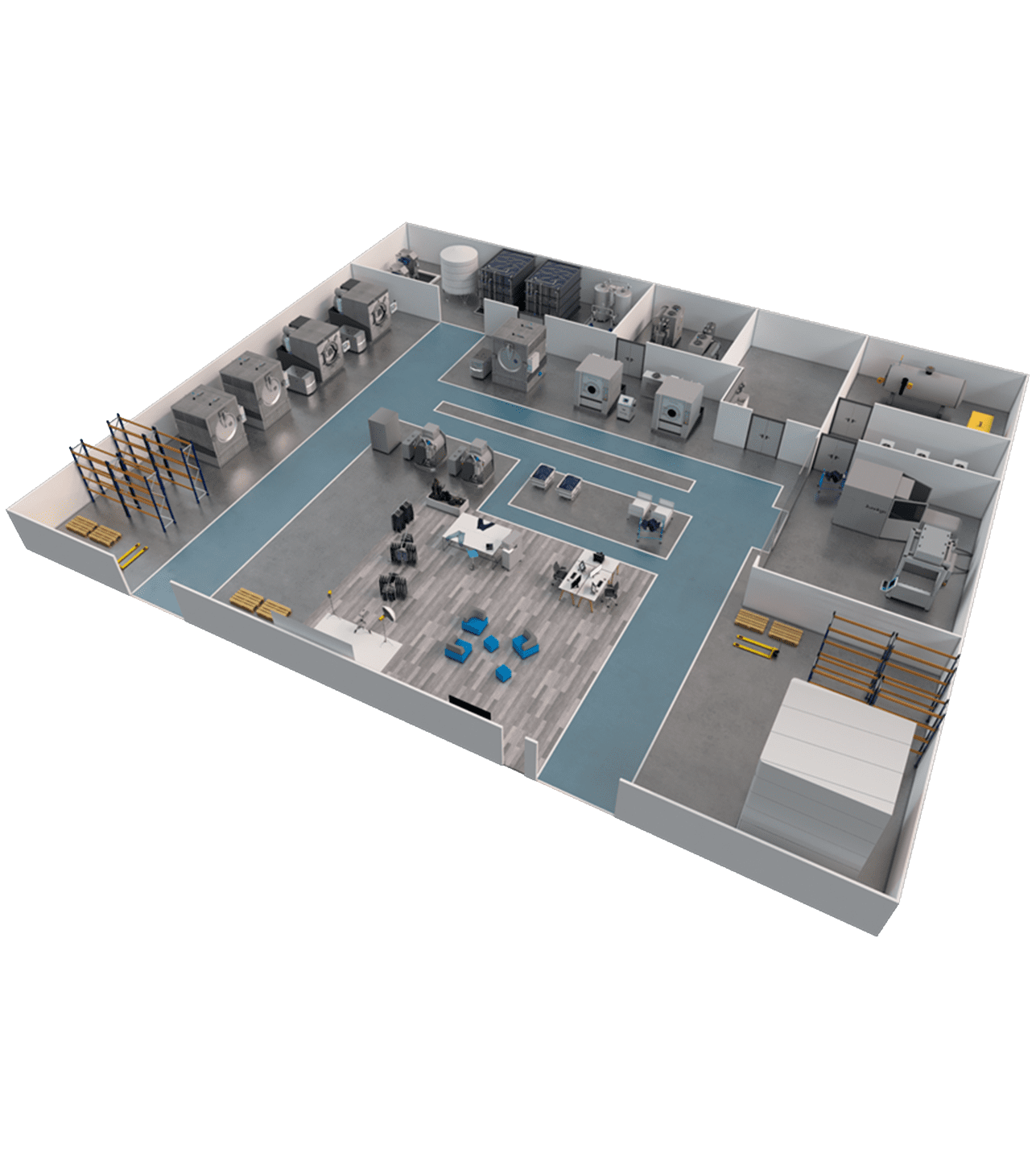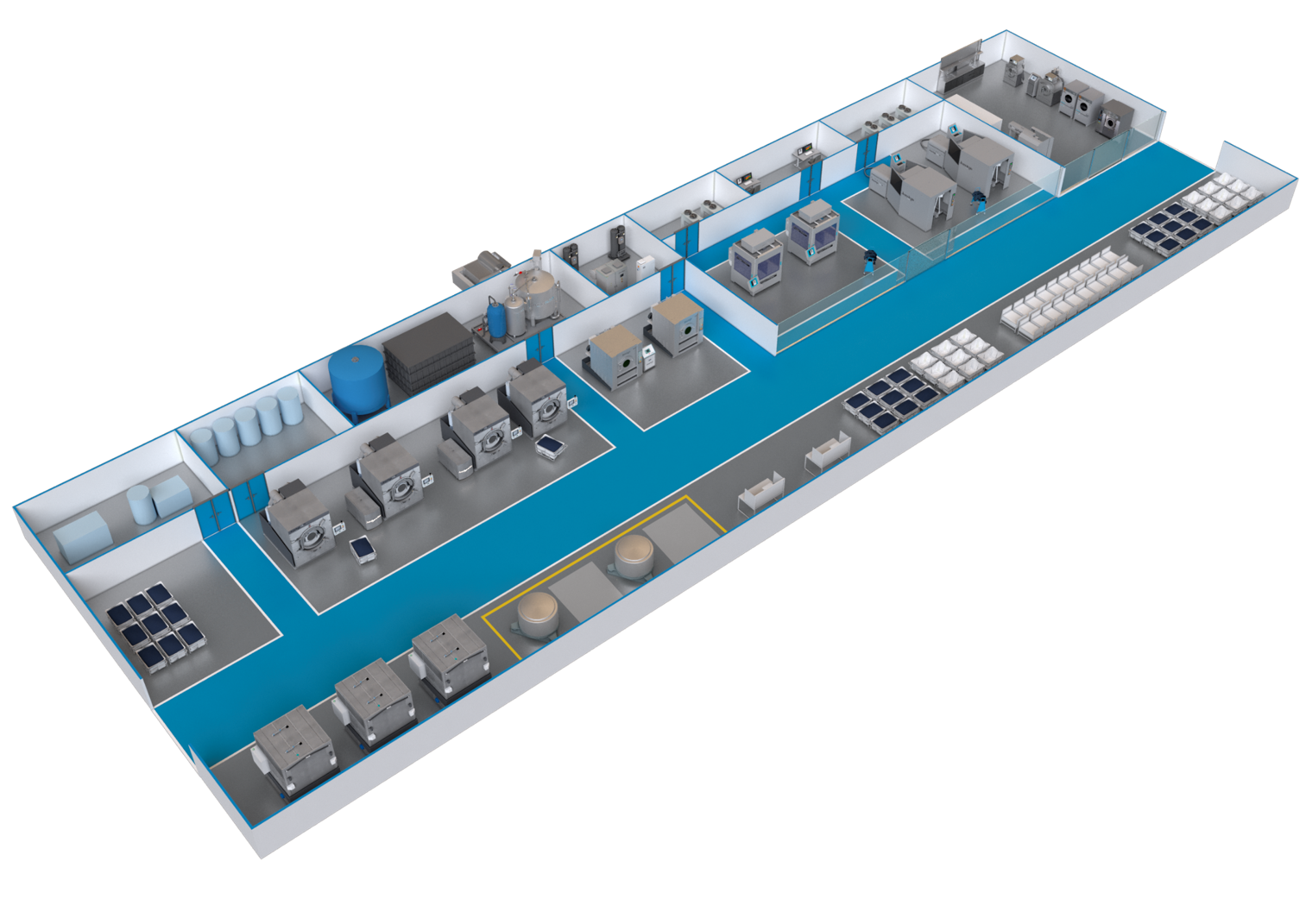 Laundry 5. Zero
The first Jeans finishing plant that guarantees ZERØ ® contamination
Laundry 5. Zero a new production model based on digitalization and sustainability that reduces time and simplifies processes, reinventing the way of producing jeans.
It is the first eco-efficient plant that guarantees a saving of up 85% in water and guarantees zero discharge and zero pollution. The implementation of Jeanologia technologies: Laser, G2 ozone, e-Flow, SmartBox, and H2Zero, make it possible to eliminate polluting traditional processes such as potassium permanganate, pumice stone, substances of concern, and discharge from the textile finishing industry, as well as the harmful manual processes of scraping and grinding.
We study your needs and together we build a tailor-made project, having a sustainable production capacity of 5,000 to 25,000 garments per day.