Ozone clean technologies - G2 Dynamic

Cleaning by the air
The goal of sustainability needs to start at the beginning with fabric.
G2 Dynamic is an ozone technology for the continuous fabric finishing. It is an eco-efficient alternative for some of the most water-intensive and pollutant fabric finishing processes.
Fabrics finished with the G2 Dynamic achieve the desired results in less time, which means savings in resources both in the production of the fabric and throughout the subsequent stages in garment production.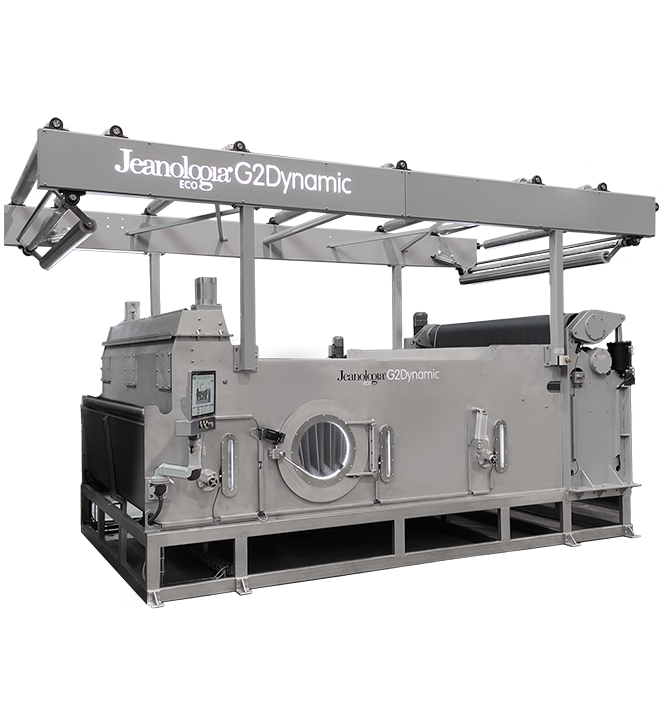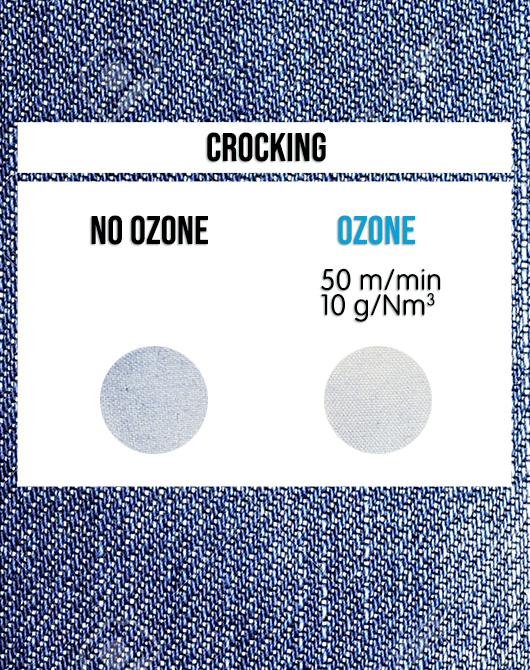 Improves crocking and color fastness
Get cleaner fabric appearance and better contrast for laser.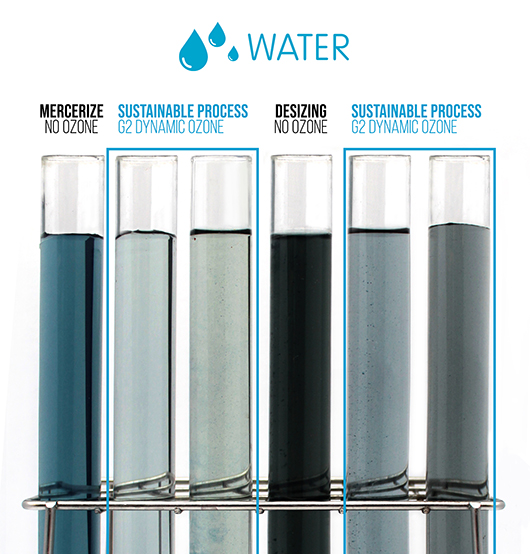 High cleaning performance
Get clearer water results after 10 min rinse.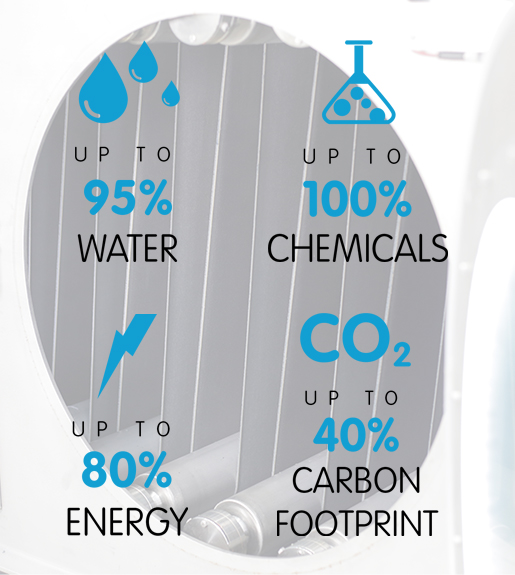 Savings
Reduce chemicals, energy, and water use, and C02 emissions.
Featuring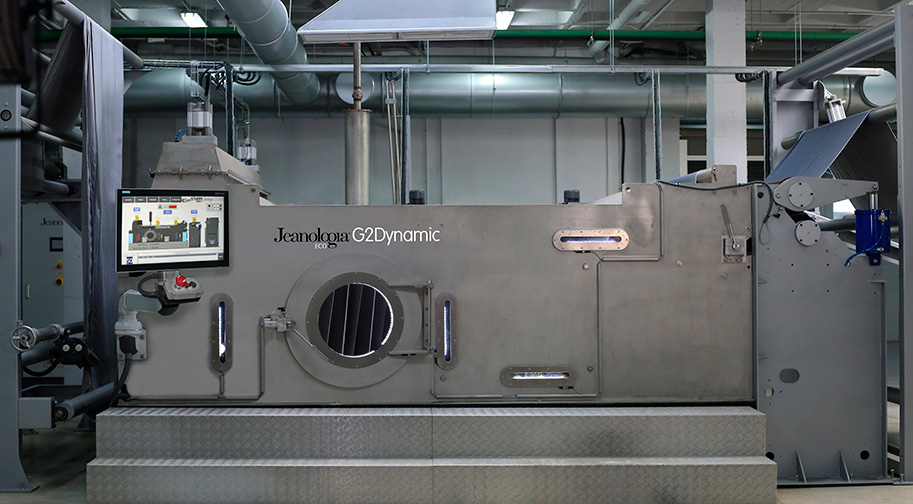 Ozone chamber
Through two sealed water tanks, ozone remains inside the chamber.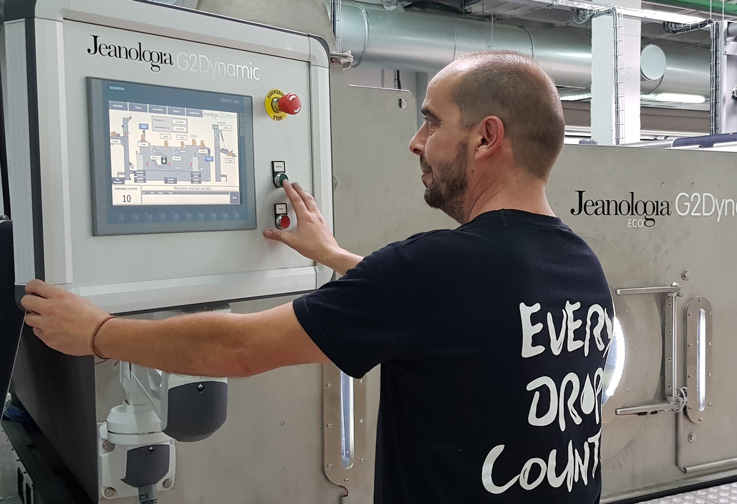 Control Panel Screen
All G2 Dynamic parameters are controlled by software.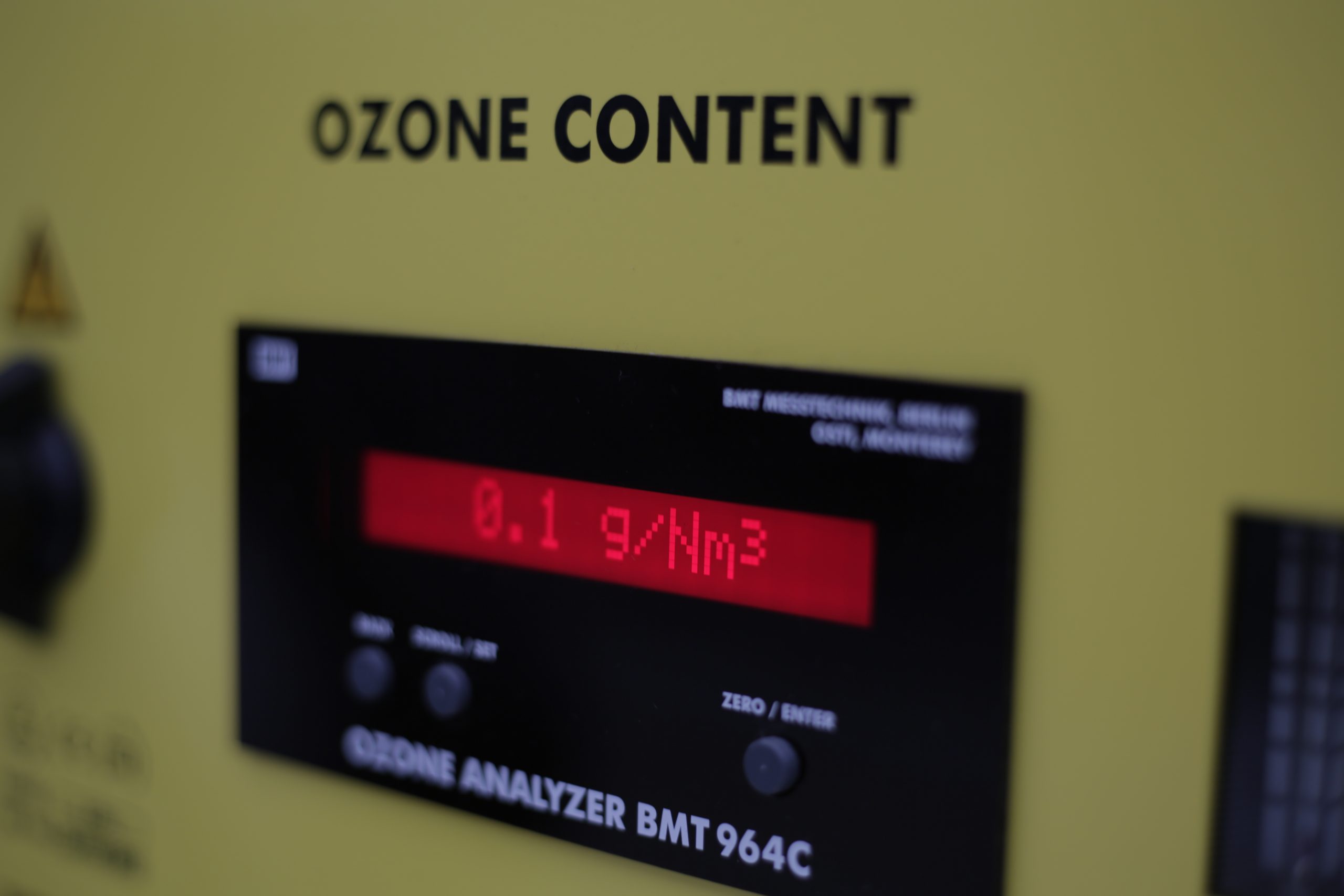 Ozone Sensor System
The concentration of ozone is uniform, and it's controlled inside the chamber.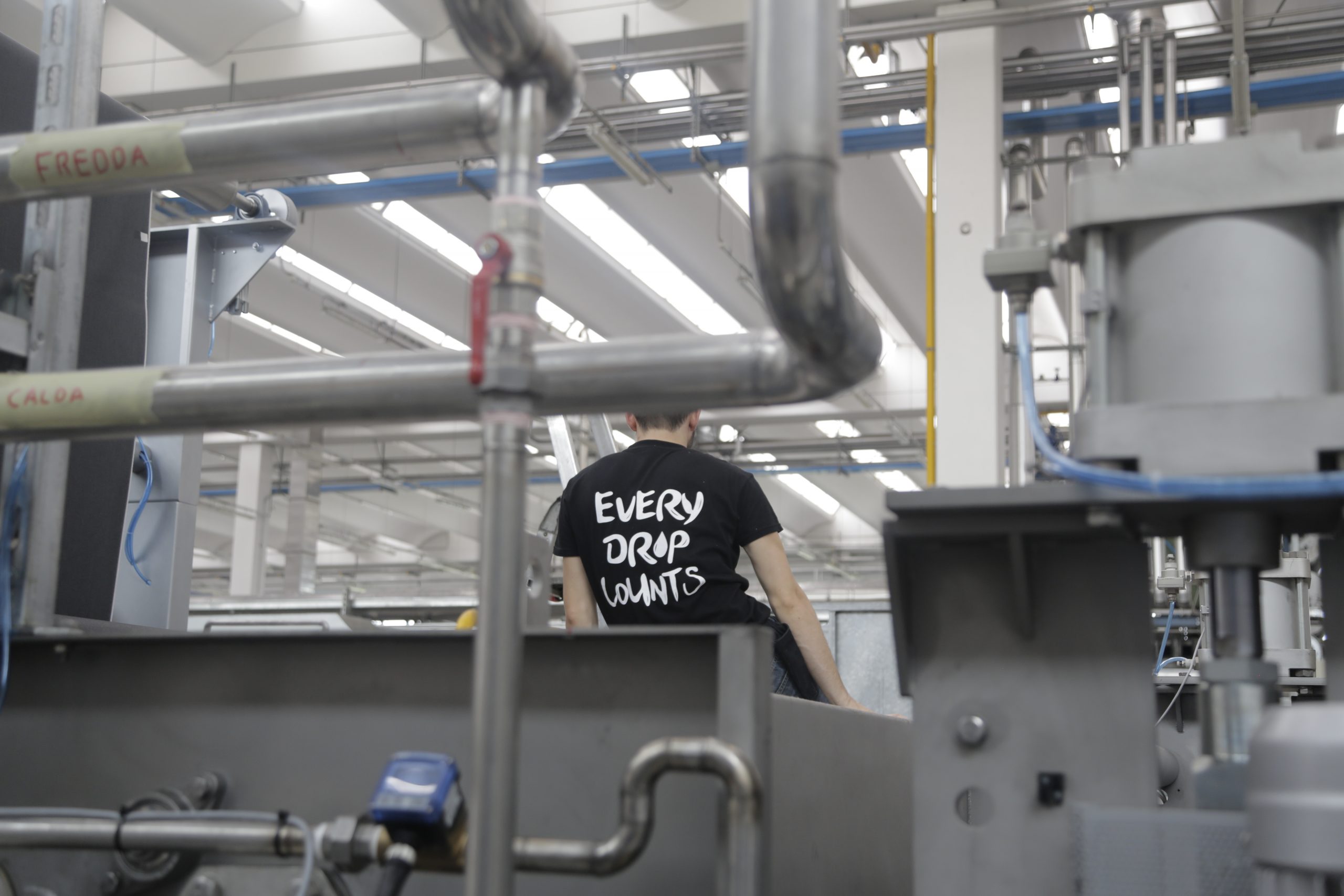 Easy Maintenance
IOT system installed, in constant connection 24/7 with Jeanologia technicians.
Set Up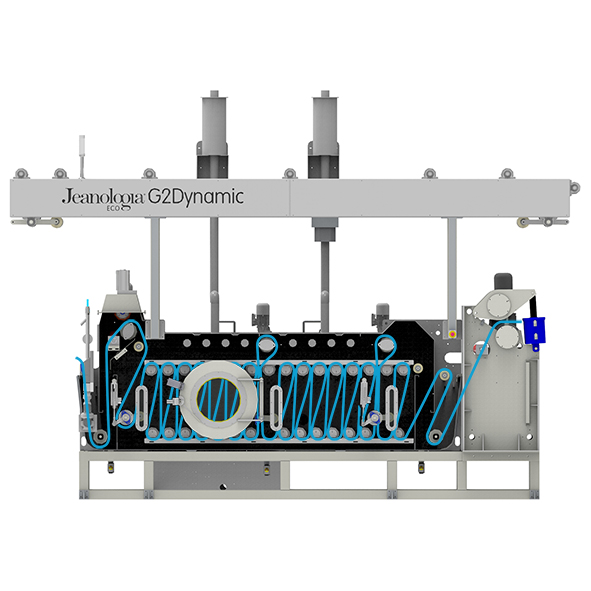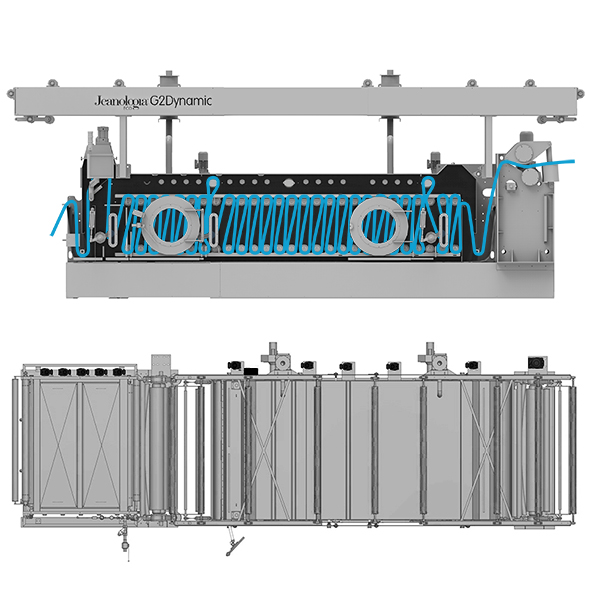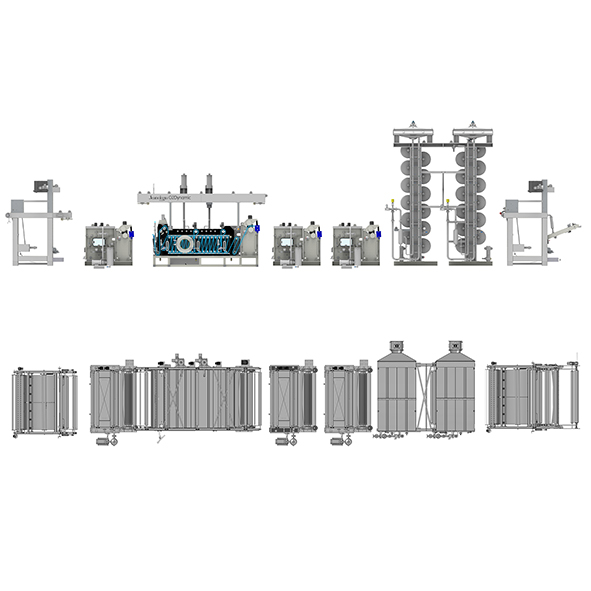 Specifications
Production speed

8 - 50 m/min

Ozone concentration in chamber

5 - 40 g/Nm3

Ozone production

5000 g/h

High-pressure foulard (chamber output)

45 kg/cm2

Fabric width

1000 - 2350 mm

Fabric

Denim and woven greige fabric (no knit fabric)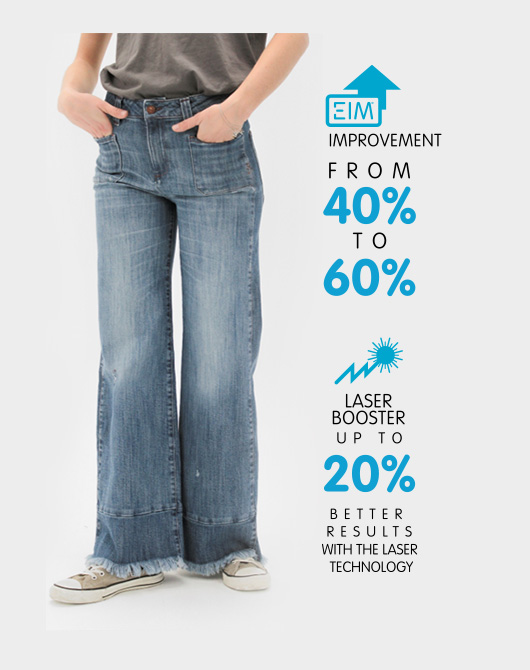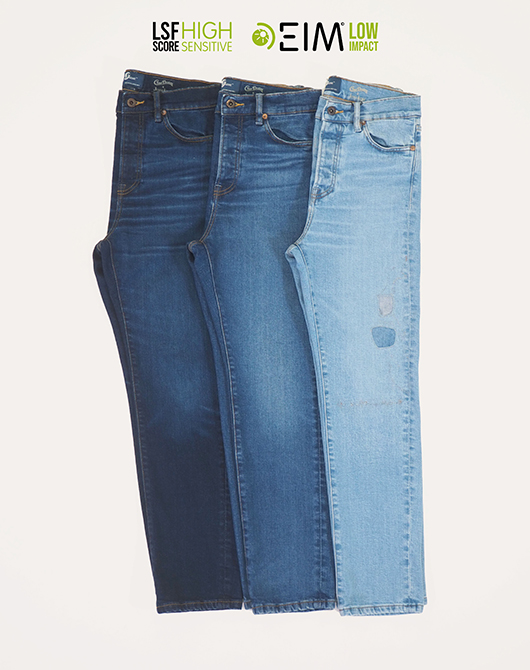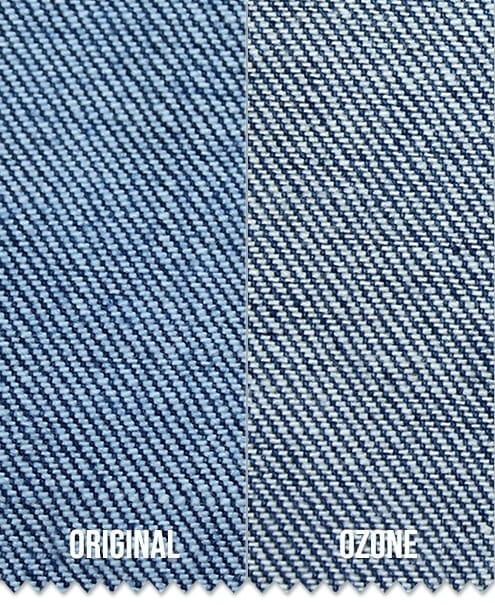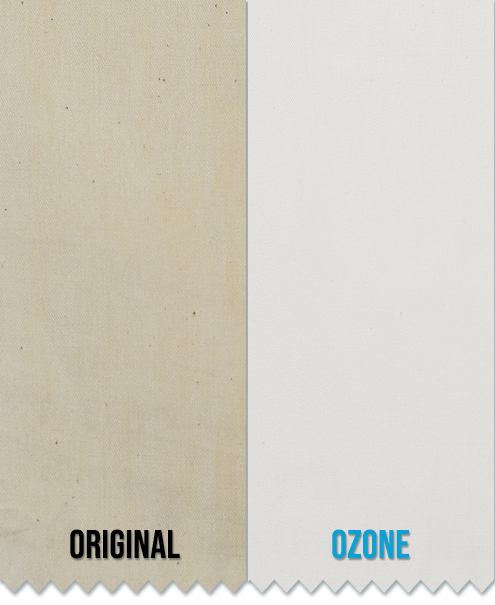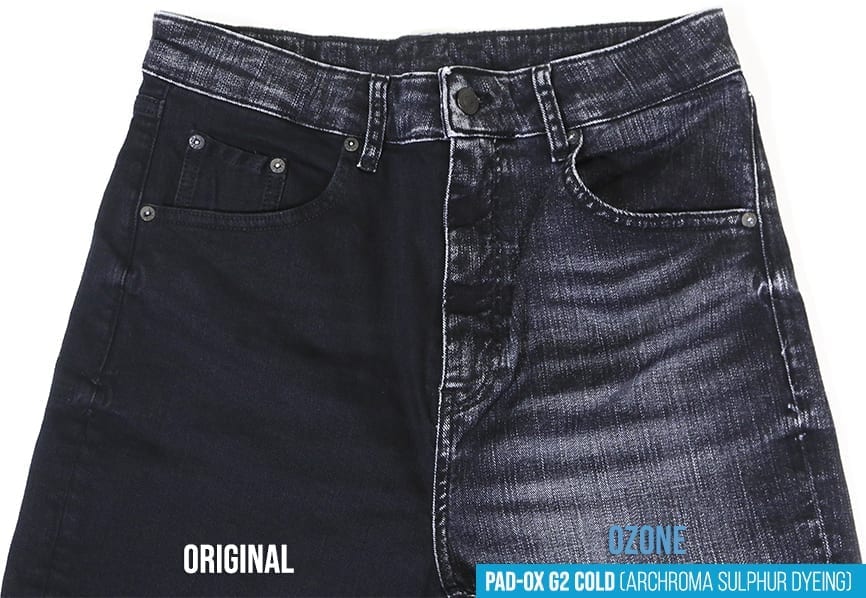 Want to know more?
We'll help you to find the right solution for your business