Measurement technology for fabric - Bluescan

The perfect match between fabric and finishing.
Bluescan is a high-tech lab cabinet that uses the Light Sensitive Fabric test (LSF test), to give us information about how fabrics react to the laser technologies. It produces extremely precise data, which allows users to select the perfect fabric for their objectives.
At the end of the analysis, Bluescan provides a complete report with accurate and clear information within minutes. This report helps to determine if the analyzed fabric is viable for sustainable laundry processes, using minimum resources, without hazardous chemicals and safeguarding workers' health.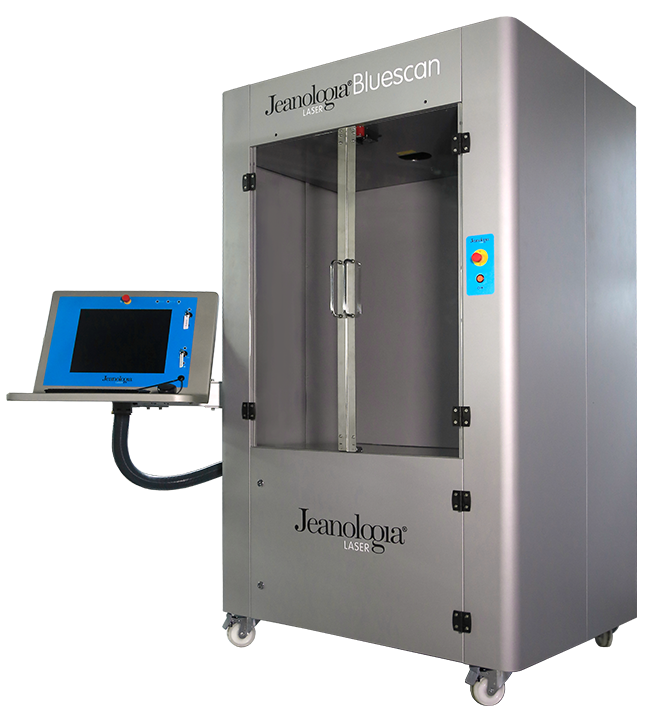 Light Sensitive Fabric - LSF
The LSF test, through the Bluescan analysis and a visual review performed by an expert, allows measuring how friendly fabric is to the laser technologies and foresee its reactions.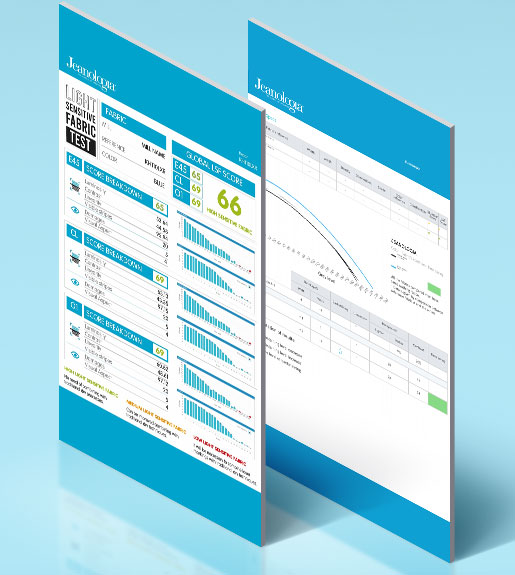 Scientific Data
Access scientific and precise data on how a fabric reacts to laser technologies.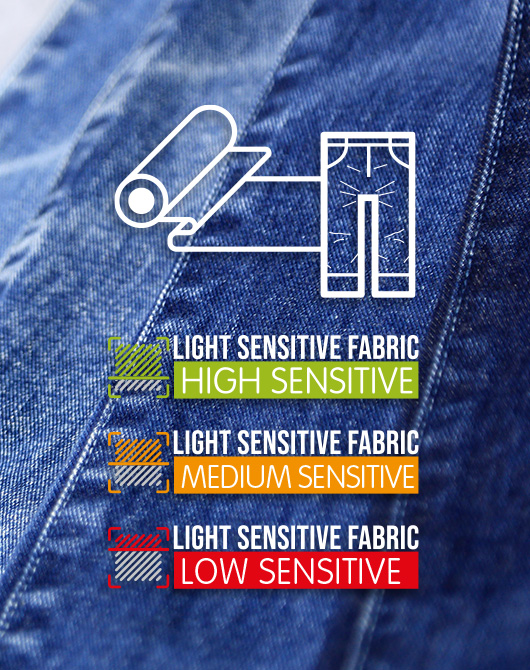 Perfect match between fabric and finish
Make the best fabric choice simple by having a single value as a reference produced at the end of each analysis.
Featuring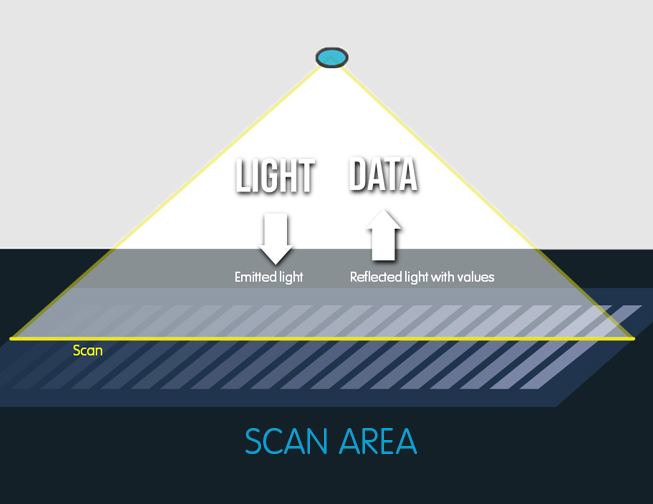 Scanning process
Bluescan contains a laser illuminant that scans a determinate area of the fabric, and captures the scattering reflexion to analyze the data obtained.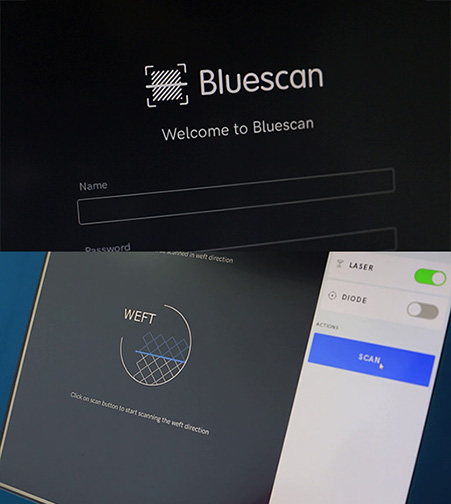 Bluedesk
The user-friendly software of Bluescan will guide you to complete the whole process.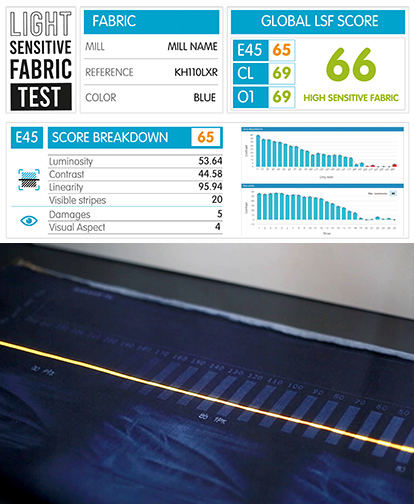 Bluedata
A complete report with clear results for each fabric is generated within a few minutes.
Set Up
Specifications
Dimensions (mm)

2110 x 1012 x 1876 mm (Height x Length x Width)

Scanning area

850 x 70 mm

Target Substrate

Textile fabrics (denim)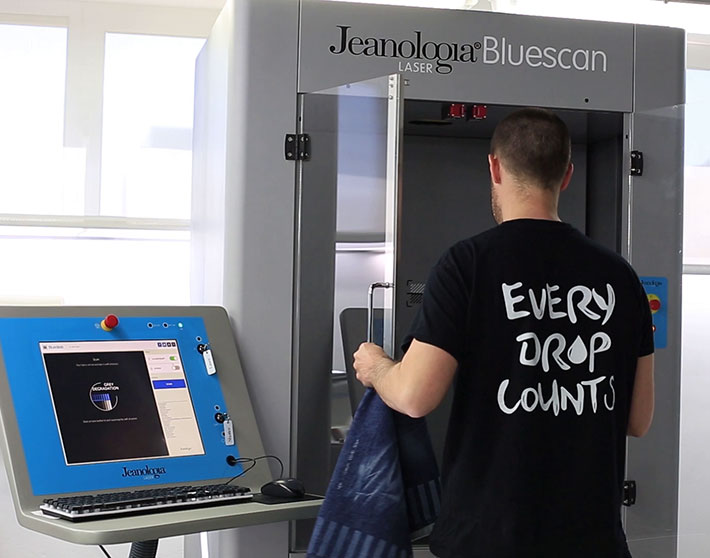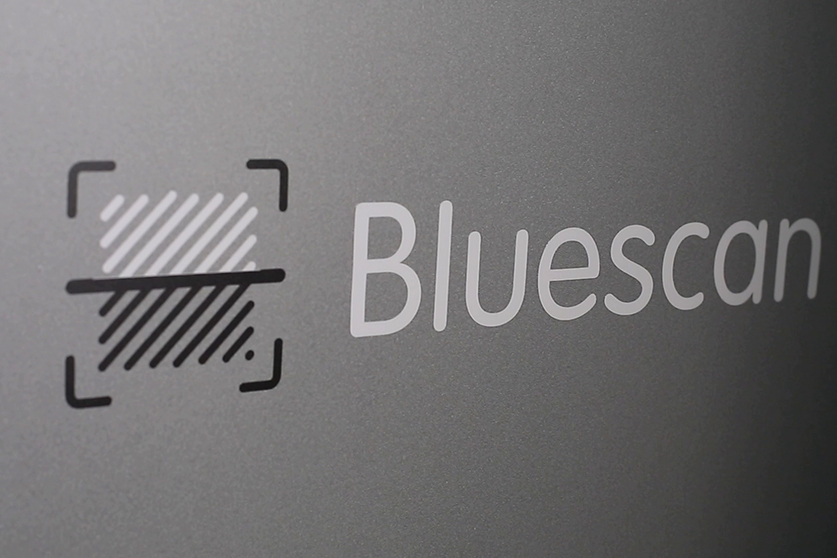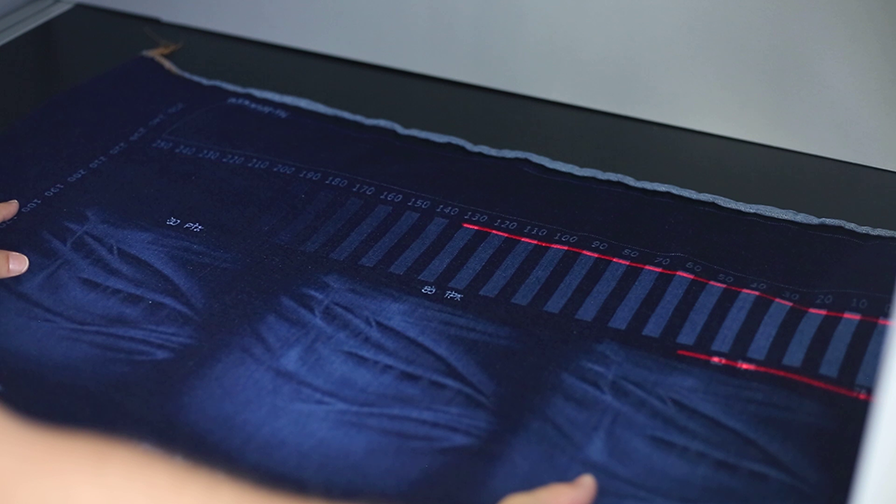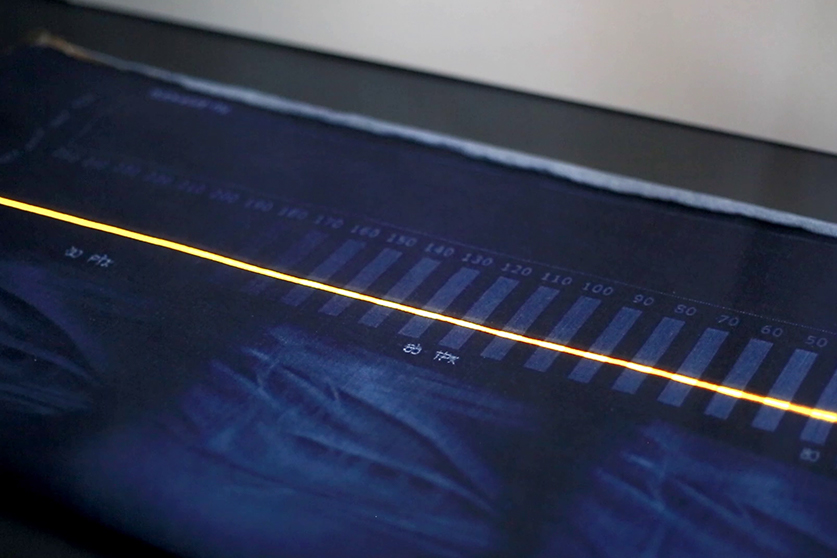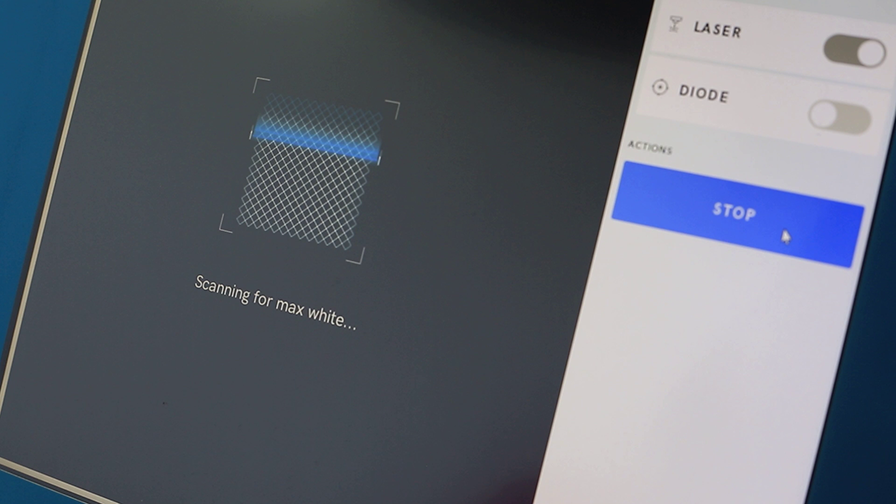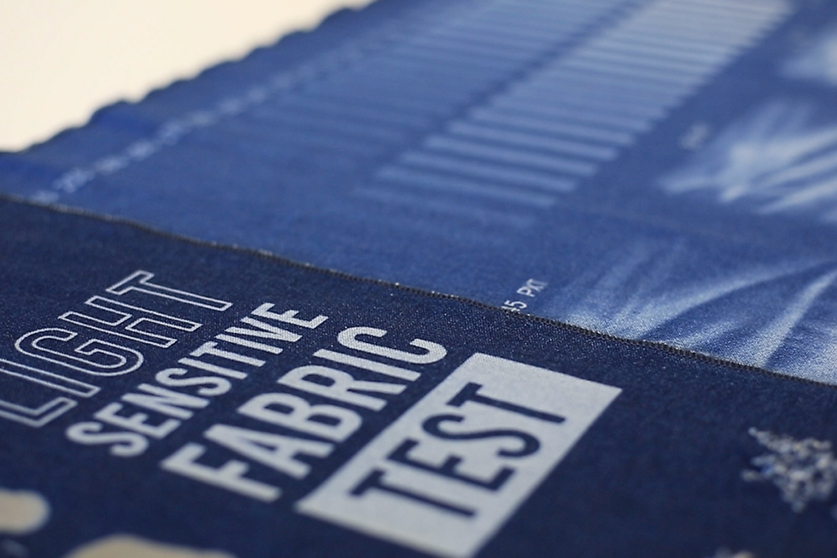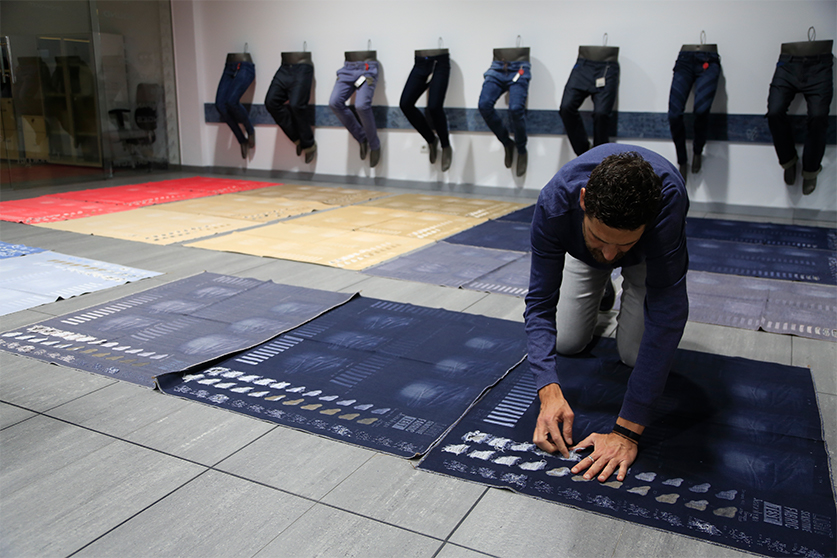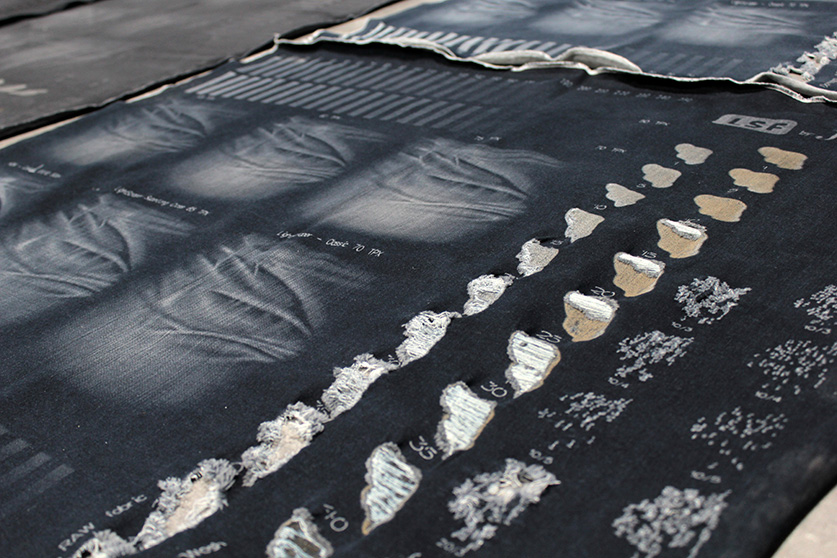 Want to know more?
We'll help you to find the right solution for your business