Digital
Wash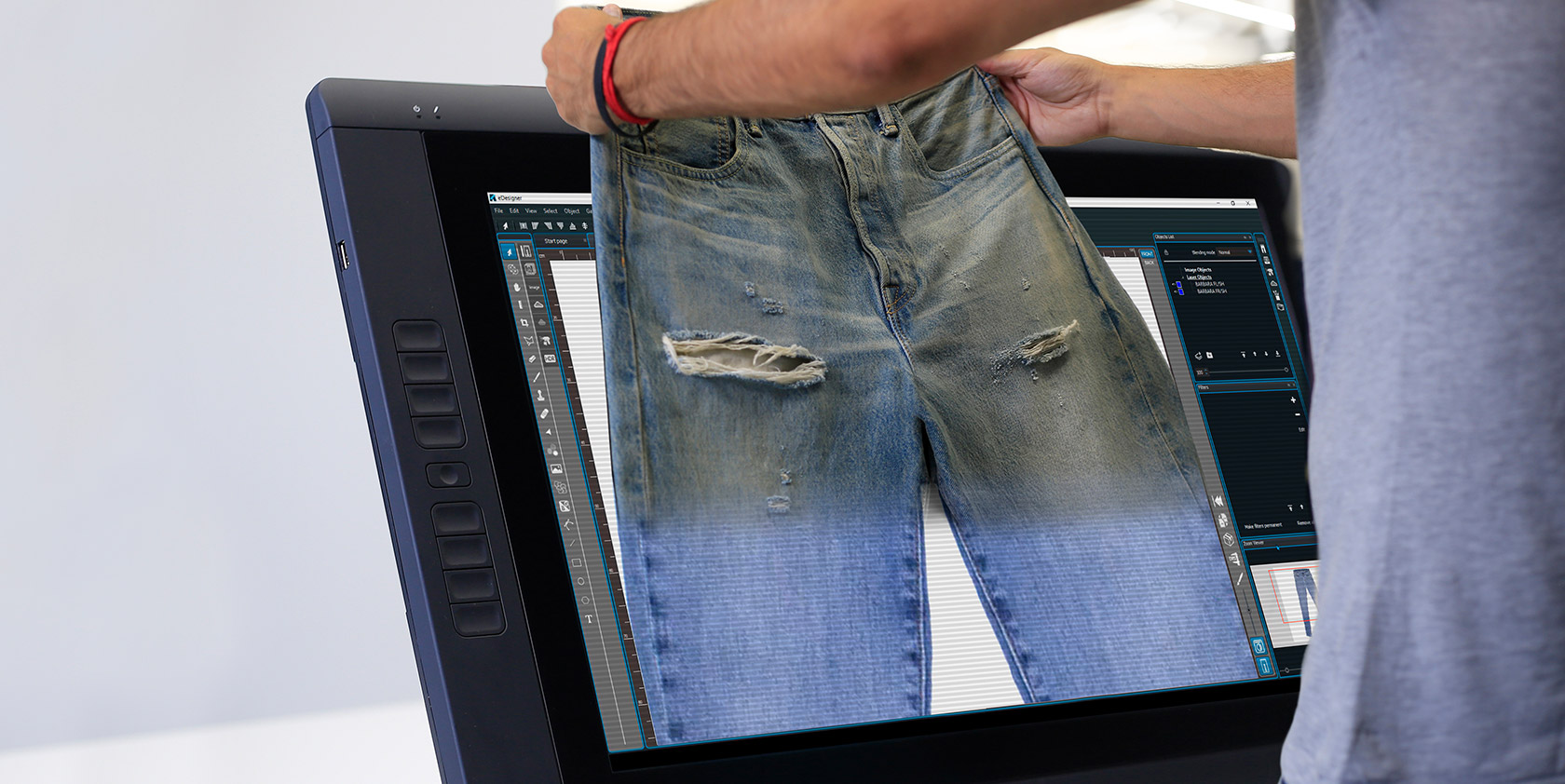 End-to-end digital solutions
for a more creative, efficient,
and sustainable production
eDesigner
Digital design and pre-visualization
of jean washes is possible
eDesigner is state-of-the-art software customized exclusively for Jeans' creation.
This digital platform connects laser designers with wash developers, and brands with manufacturers. Simplifying the design process, digitalizing collections, and standardizing the laser process in production.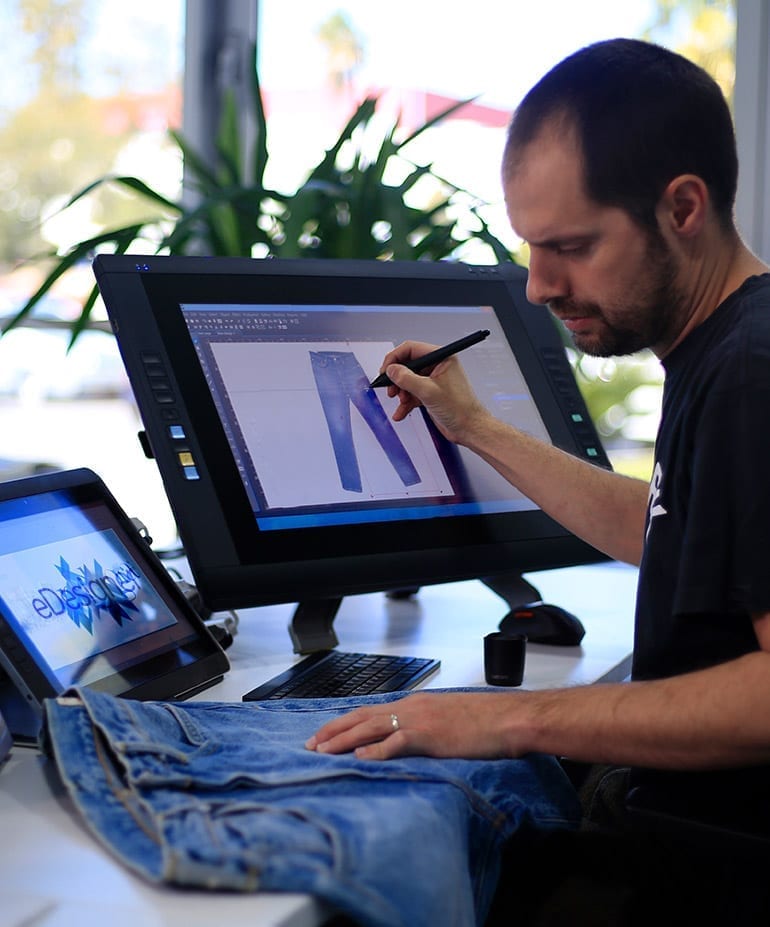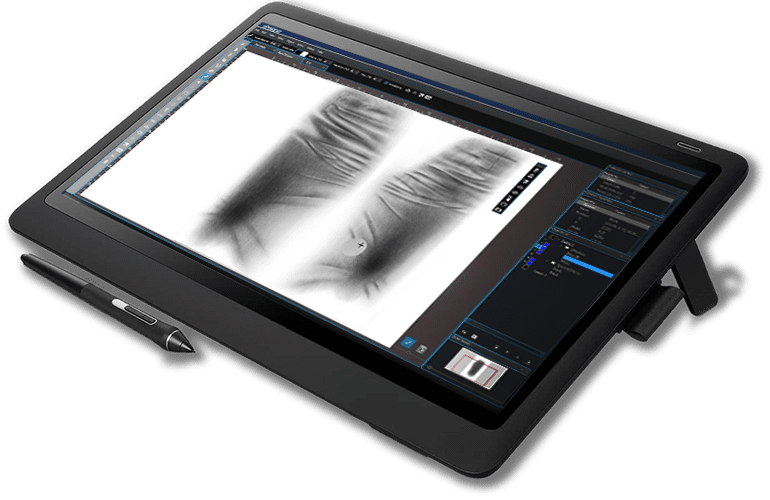 eDesigner Tools
Transforming the way jeans are designed
eDesigner has a range of simple and intuitive tools that allow you to create a laser design from scratch or edit an existing one.
All these tools have been created exclusively to simplify the design process.
Design Galleries
Find inspirational designs from the Jeanologia Collections
It comes with a wide range of jeans galleries specifically for washes and jean design. From textures, tears to washing effects, enhacing laser and jeans designer's creativity and productivity faster and easier. You will also have complete access to the Jeanologia design gallery collection.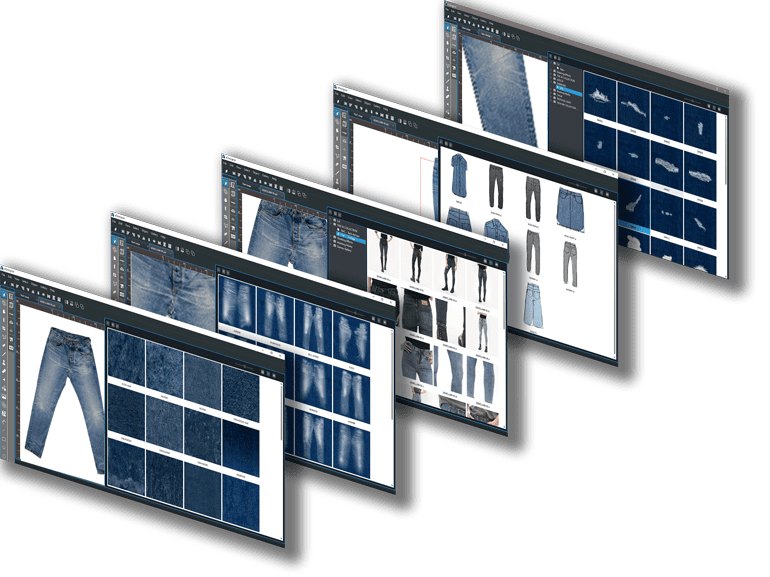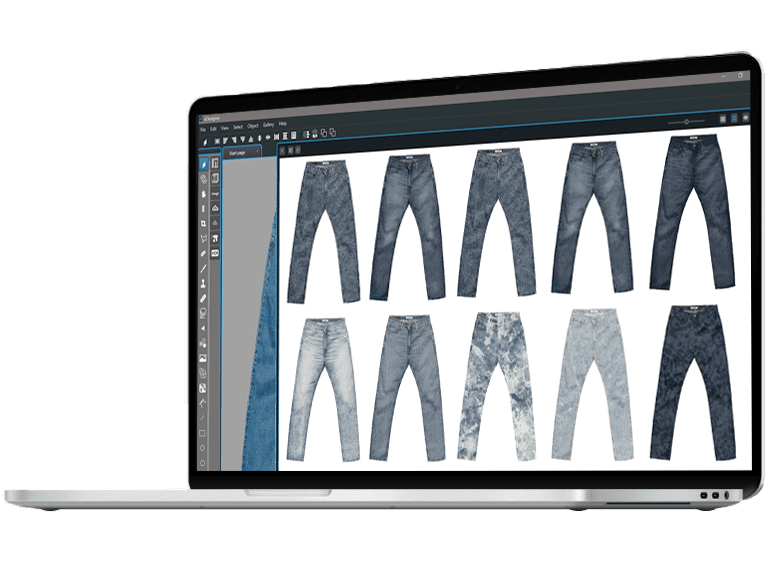 Virtual Collections
"Virtually, we can fail fast to succeed sooner"
(David Kelley)
Product development lead-time will be shortened by months, and the unnecessary expense of multiple physical sample iterations coming and going around the world will be eliminated.
From Virtual
to Reality
What you see is what you get
Remarkably, the final digital files, containing the approved designs, can be sent to all production centers around the world - nearshore / offshore - to accurately turn them into an actual jeans' production.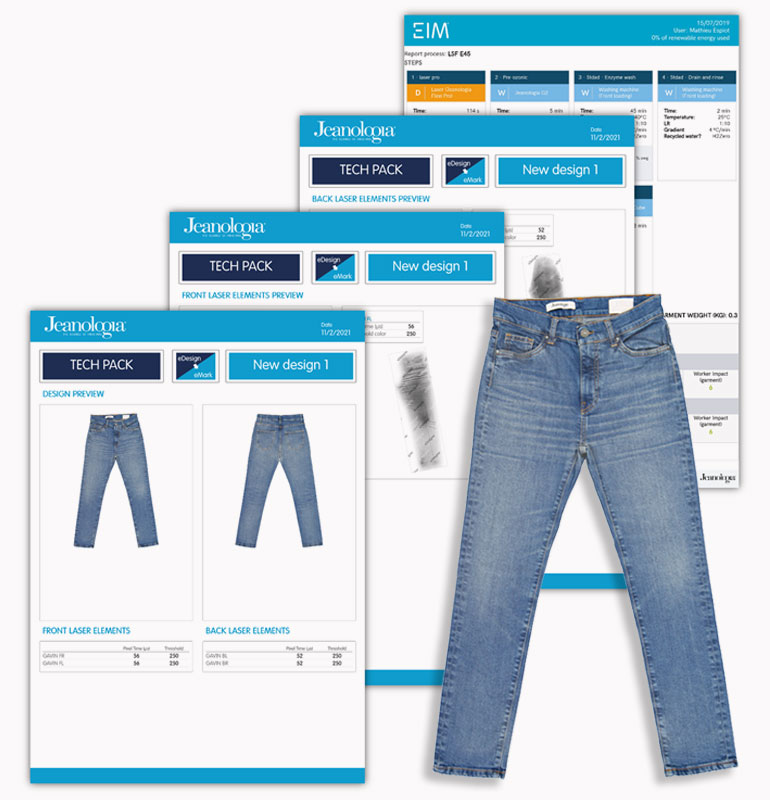 Lead-Time reduction

Digital Visualization

CO2 Reduction

Creative Possibilities