eDesigner
The perfect editor for denim design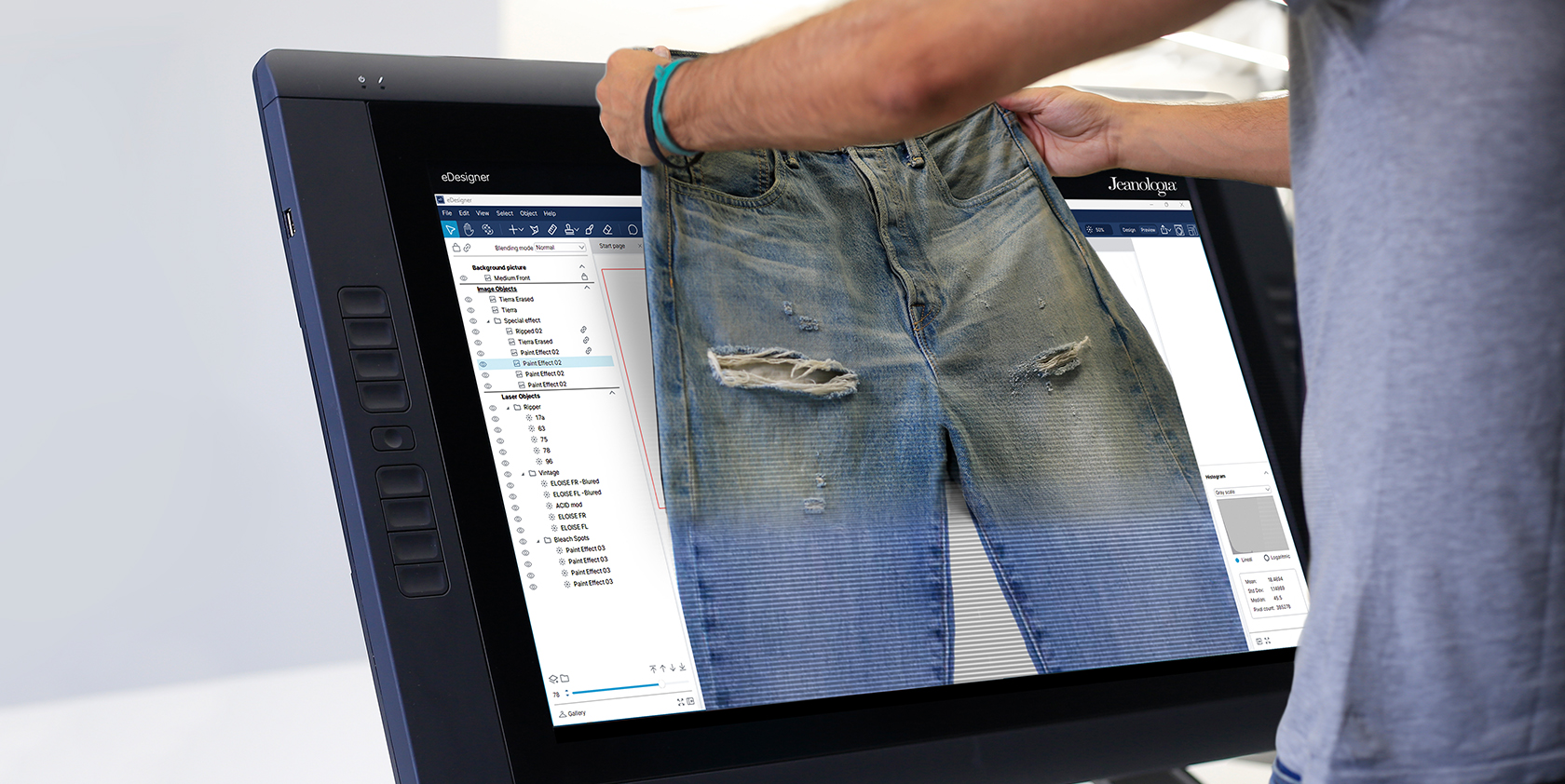 Digital Wash:
end-to-end digital solutions
for a more creative, efficient,
and sustainable production
Begin your transformation journey
Digitalization is the way forward to achieve the transformation of the industry in a sustainable way.
eDesigner connects laser designers with wash developers, and brands with manufacturers. Simplifying the design process, digitalizing collections, and standardizing the laser process in production.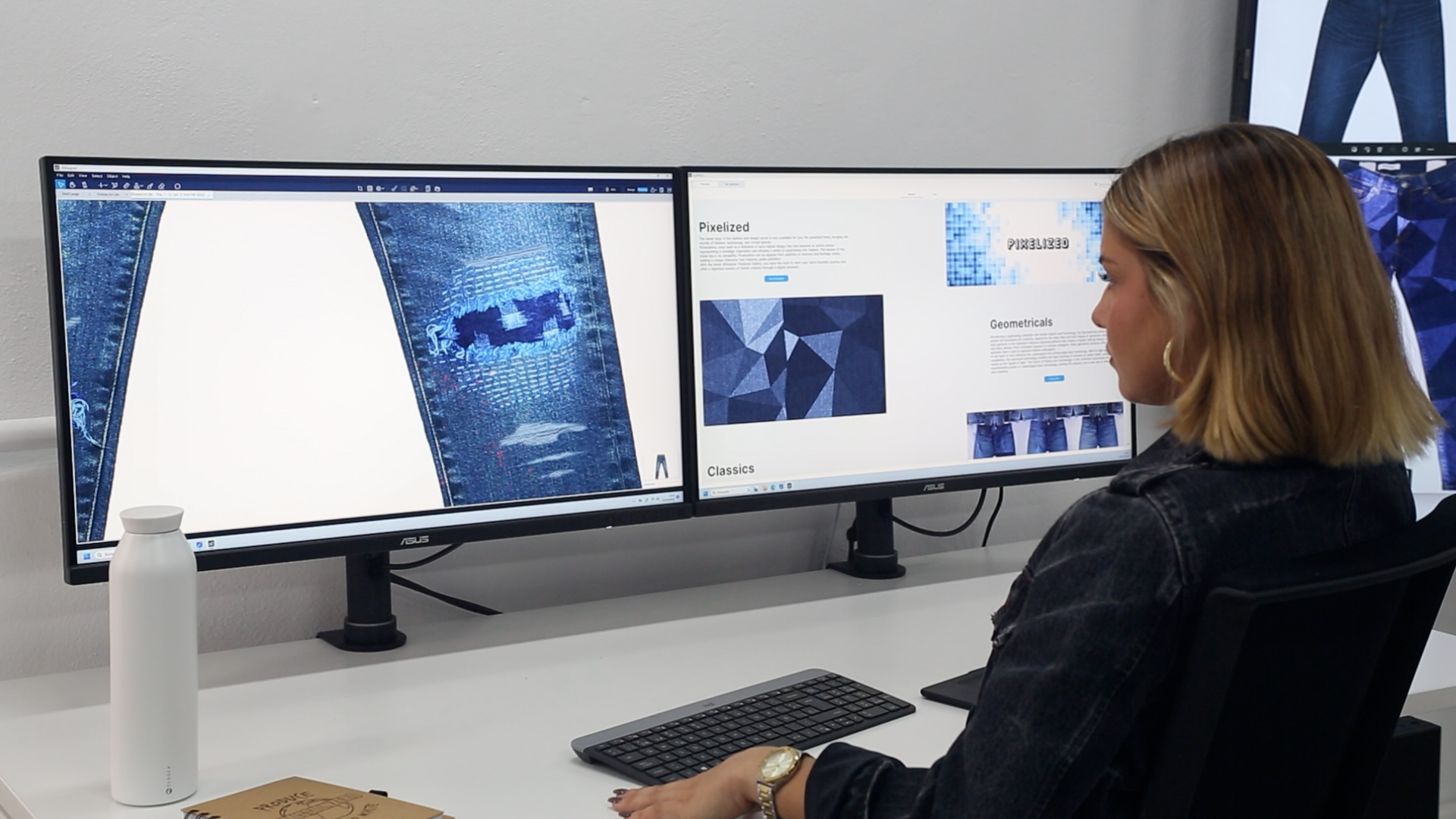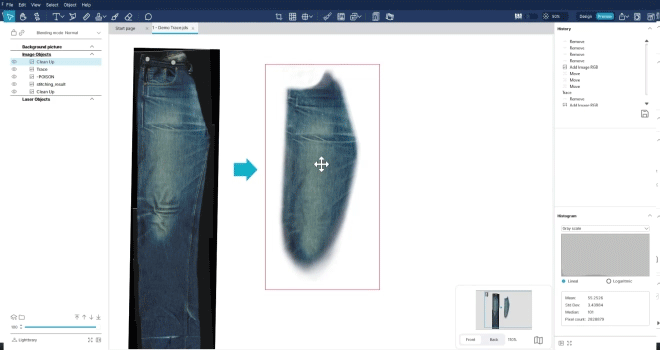 eDesigner Tools
Easy & intuitive tools for laser designers
This software was developed specifically to meet the needs of denim garment design in a digital environment.
eDesigner allows quick design in a very intuitive way, whether editing existing assets or starting completely from scratch, even if you are not an experienced laser designer.
Lightbrary
Full access to Jeanologia know-how
Transfer of Jeanologia KNOW-HOW in a unique platform, where being inspired and explore for new ideas is simple and straightforward, thanks to the categories and filters.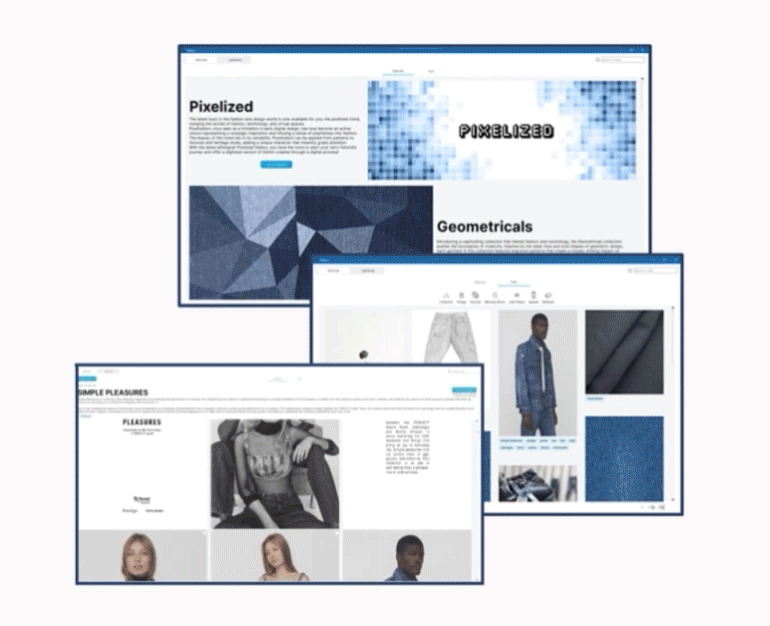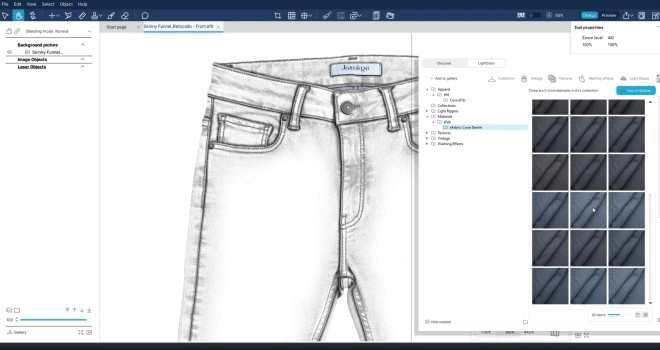 Hyper realistic visualisation
Digital Twin
With the Digital Twins powered by our latest resources, eFabric and eFit, it is possible to experience a revolutionary approach to create hyper realistic 2D digital finishes, easy to recreate IRL enhancing work efficiency. 
What you see is what you get
The render engine of eDesigner is so powerful that you will be able to develop Virtual Collections with the confidence of what you see on the screen is what you will get as a result.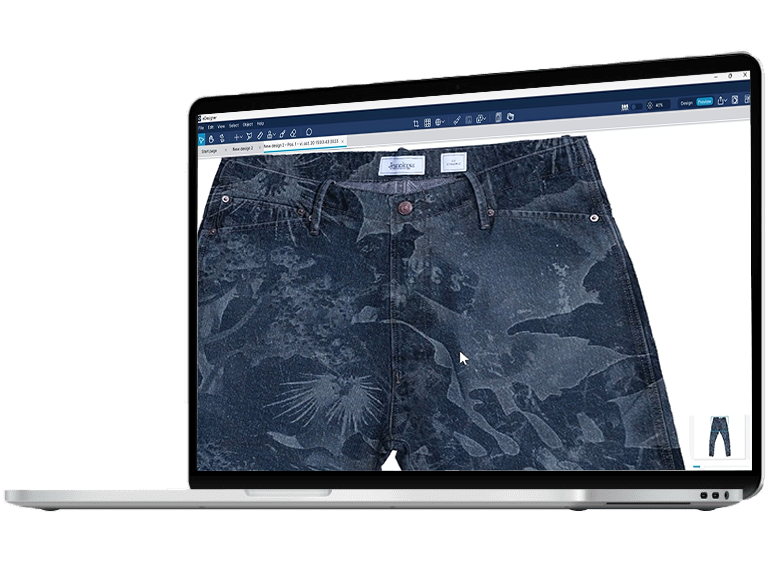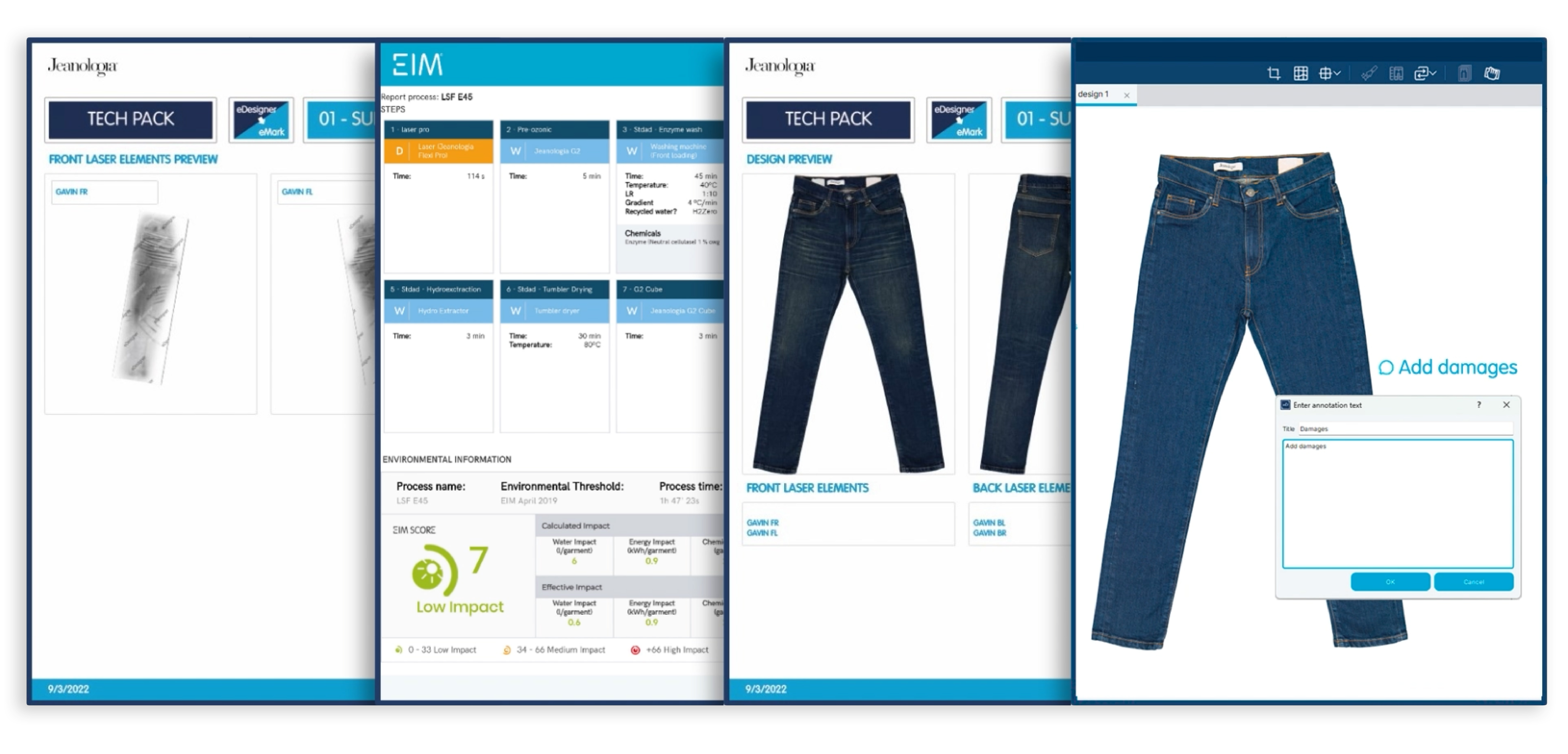 Tech Pack
Easy communication from lab to bulk
Remarkably, the final digital files, containing the approved designs, can be sent to all production centers around the world - nearshore / offshore - to accurately turn them into an actual jeans' production.
80% less physical samples
No time or money to waste
Through an eco-efficient communication provided by eDesigner, product development lead-time is shortened by months, and the unnecessary expense and environmental impact of multiple physical sample iterations coming and going around the world to validate a design will be eliminated.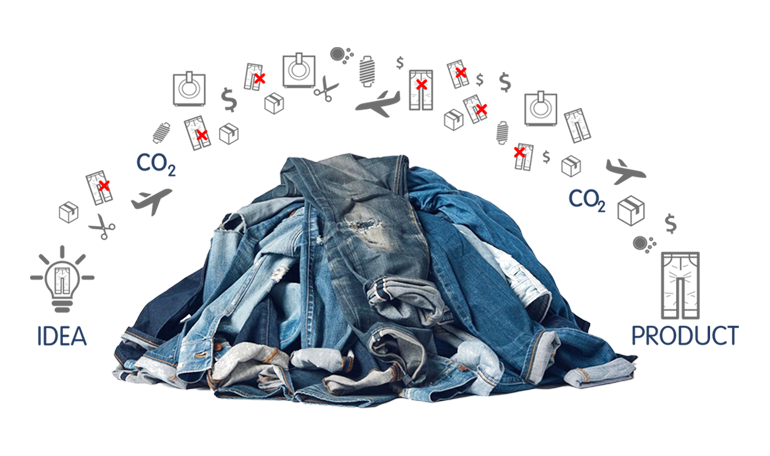 Perfect editor for denim design

Jeanologia know-how

Hyper realistic visualizations

Digital Wash

Agile & clear communication